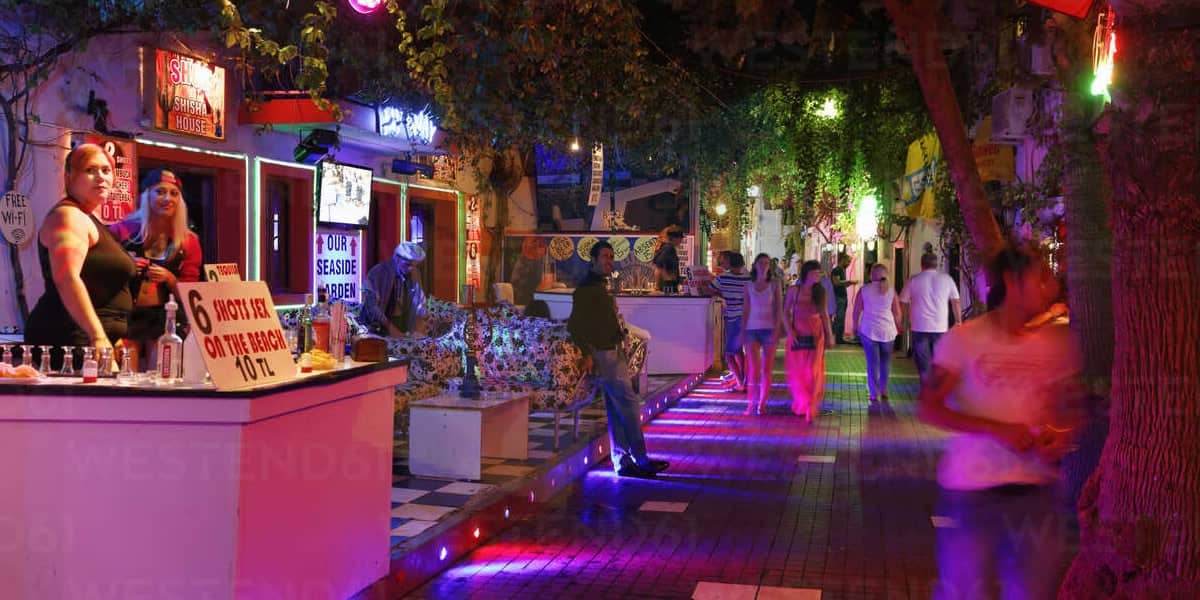 Marmaris Bar Street Area
Marmaris Bar Street Area, also known as "Barlar Sokak" in Turkish, is a lively and vibrant district located in the heart of Marmaris, Turkey. It is a popular destination for nightlife and entertainment, offering a wide range of bars, clubs, restaurants, and street-side cafes. Here's what you can expect in the Marmaris Bar Street Area:
Nightclubs and Bars: The Bar Street Area is home to numerous nightclubs and bars that cater to different tastes in music and atmosphere. You can find venues playing various genres of music, including pop, rock, dance, and Turkish music. The area comes alive after sunset, and the bars and clubs usually stay open until the early morning hours.
Live Music: Many establishments in the Bar Street Area feature live music performances by local bands, singers, or DJs. You can enjoy energetic performances, sing along to popular tunes, or dance to the beats of the music.
Street Performers: As you stroll along Bar Street, you may encounter street performers such as musicians, magicians, or entertainers showcasing their talents. They add to the vibrant atmosphere and create a lively ambiance.
Outdoor Seating: Most bars and restaurants in the area offer outdoor seating, allowing you to enjoy your drinks, cocktails, or meals while observing the bustling street scene. It's a great place to people-watch and soak up the lively atmosphere.
International Cuisine: The Bar Street Area features a diverse range of restaurants and cafes offering international cuisine. You can find options ranging from Turkish dishes to Italian, Chinese, Indian, and more. It's a great opportunity to indulge in different flavors and try new culinary experiences.
Shopping and Souvenirs: Along Bar Street, you'll find shops selling a variety of items, including souvenirs, clothing, accessories, and beachwear. It's a good place to pick up mementos or grab some trendy items during your visit.
Party Atmosphere: The Bar Street Area is known for its lively and energetic party atmosphere. It attracts both locals and tourists who come to enjoy the vibrant nightlife, socialize, and dance the night away.
Please note that the Bar Street Area can get quite crowded and noisy, especially during peak tourist seasons. If you prefer a more relaxed and quieter setting, you may want to consider other areas of Marmaris for dining and entertainment options.
The Marmaris Bar Street Area is a popular choice for those looking to experience Marmaris' vibrant nightlife scene. It offers a variety of entertainment options, music venues, and lively ambiance, making it a hotspot for partygoers and night owls.