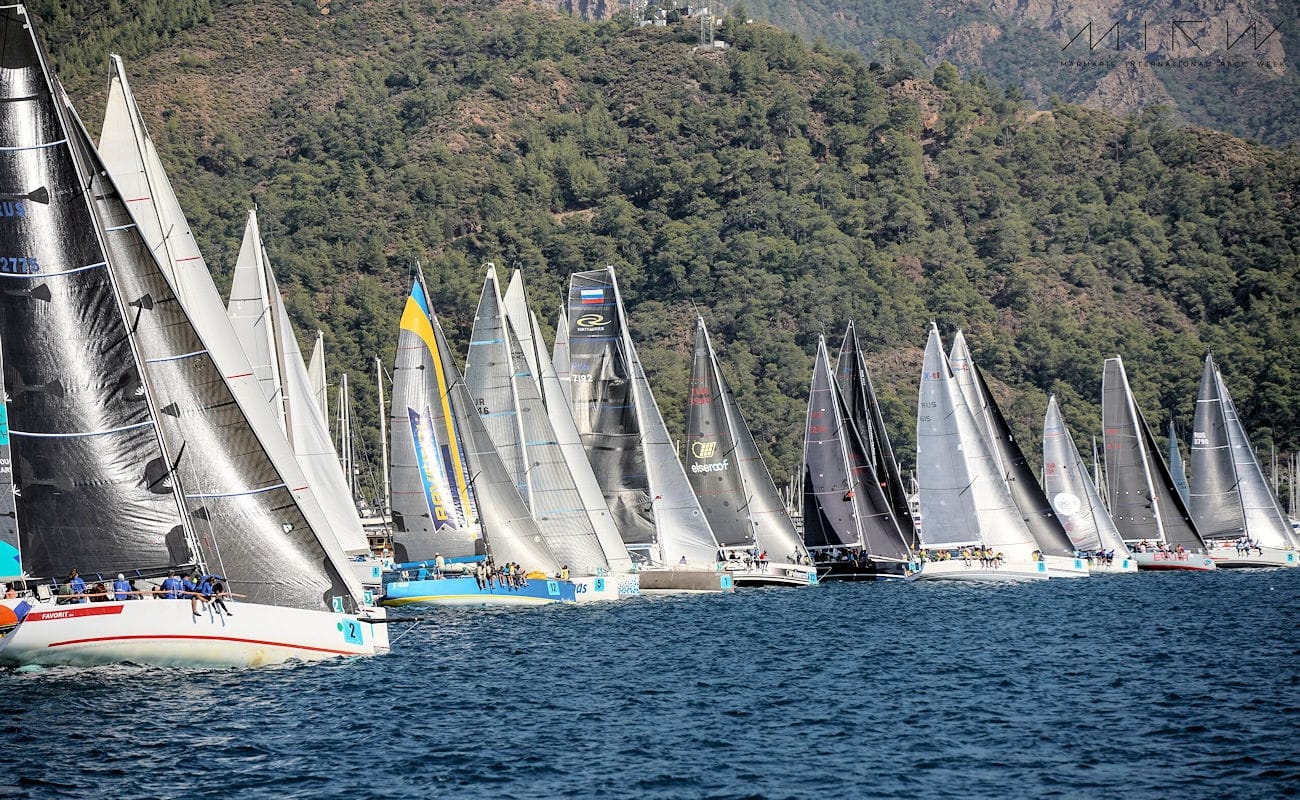 Marmaris International Yacht Club
Marmaris International Yacht Club was founded in 1992 by the yachtsmen and women of Marmaris. Prior to the formation of the club, these people would hold various amateur races between themselves but once the club was set up, they saw an opportunity to create an official get-together and organised the first Marmaris Race Week.
The MIYC has about 200 members today and each year during the Marmaris Race Week, hosts around 200 yachts and 2000 racers from all over the world.
The MIYC has also been the main body responsible for the organisation of the Marmaris Yacht Festival for many years. This is an international event which gives the local crewed charter yachts and local agencies to promote themselves and the Turkish coast as a charter destination.
MIYC has started the Yacht and Yacht Equipment's Fair with a couple of stands on the first years of the festival. Now it has expanded its activity range with the yacht and yacht equipment's fair by organizing it as a separate event since 2001. The fair is organized by the time of festival each year and it provides an extra potential to the region's existing maritime business.
2023 Race Calendar
Marmaris International Yacht Club
Phone: +90 252 413 38 77
Phone: +90 543 413 38 77
Address: Sarıana Mah. A. Orhan Aydın Spor Tesisleri 48700 Marmaris Muğla Türkiye
Website: https://www.miyc.org
Facebook: https://www.facebook.com/marmarisinternationalyachtclub/
Instagram: https://www.instagram.com/miyc_org/