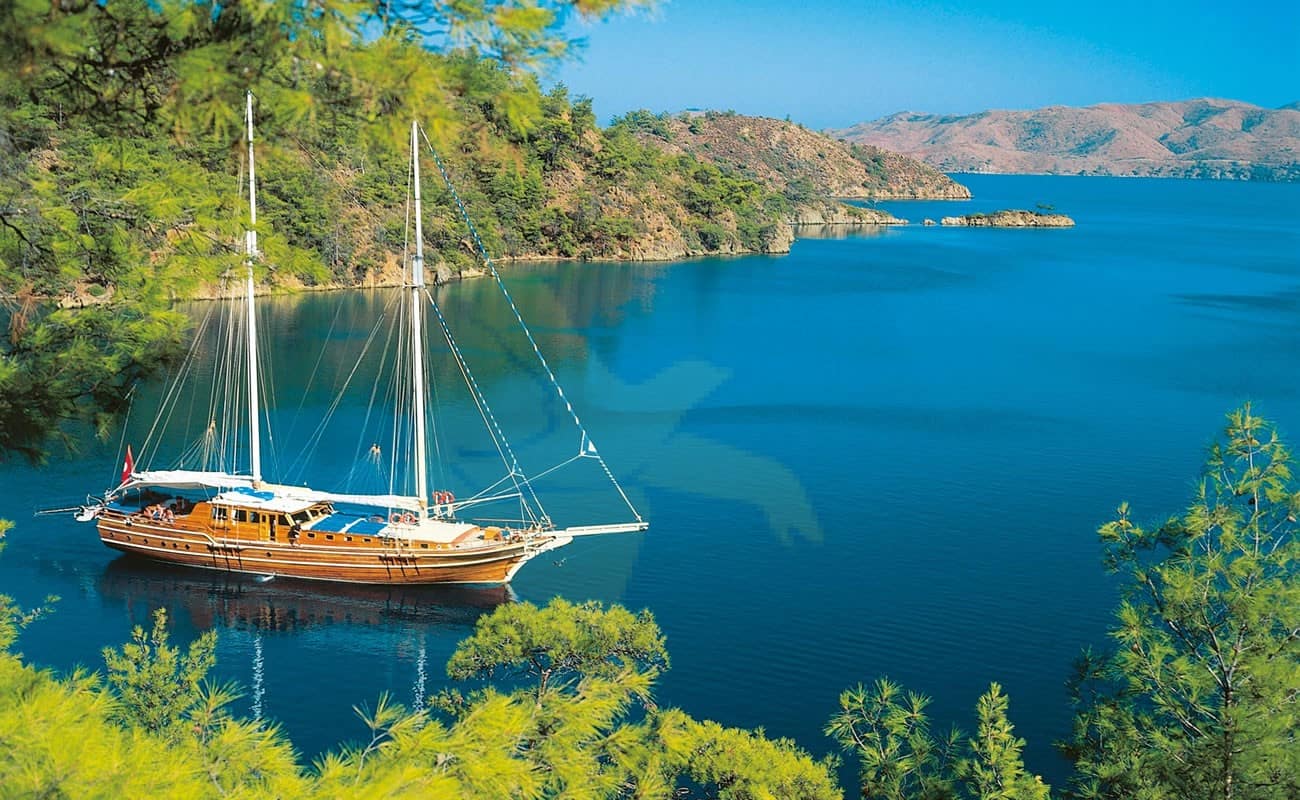 Weekly cabin charters in Turkey
Weekly cabin charters in Turkey provide an excellent way for individuals or small groups to experience the beauty of Turkey's coastline, islands, and historic sites without the need to charter an entire private yacht. Cabin charters allow you to book a cabin or a berth on a shared sailing or motor yacht, providing a more cost-effective option for those who may not want to charter an entire vessel.
Choosing a Route
Turkey offers various routes for cabin charters, often departing from popular coastal towns such as Bodrum, Marmaris, Fethiye and Gocek. Research the available routes and select one that aligns with your interests and preferences.
Type of Yacht
Weekly cabin charters typically include various types of yachts, from traditional wooden gulets to modern sailing boats and motor yachts. Consider the type of vessel you'd like to sail on and ensure it suits your budget and comfort requirements.
Weekly cabin charters Duration
Weekly cabin charters typically last for seven days and six nights. Make sure the duration fits your travel plans.
Weekly cabin charters Itinerary
The itinerary is predetermined by the charter company and often includes stops at scenic bays, islands, and historical sites. Review the itinerary to ensure it covers the destinations you wish to visit.
Weekly cabin charters Crew
Cabin charters usually come with a professional crew that includes a captain and a chef. They handle navigation, meals, and other onboard services.
Cabin Types
Cabins on cabin charter yachts can vary in size and comfort. Check the cabin options available and choose one that suits your preferences and group size.
Activities
Cabin charter itineraries often include opportunities for swimming, snorkeling, and exploring coastal towns and historical sites. Be sure to inquire about the activities and equipment available on the yacht.
Pricing
Cabin charter prices usually include accommodations, meals, and some activities. Be clear about what is included and whether there are any additional costs, such as alcoholic beverages or optional excursions.
Group Dynamics
Keep in mind that you'll be sharing the yacht with other passengers, so it's important to be considerate and open to socializing with fellow travelers.
Booking in Advance
Cabin charters can fill up quickly, especially during the peak summer season. It's advisable to book well in advance to secure your spot.
Travel Insurance
Consider purchasing travel insurance to cover unforeseen circumstances that might affect your trip.
Local Culture and Etiquette
Respect local customs and etiquette when visiting towns and historical sites along the coast.
To book a weekly cabin charters in Turkey, you can contact reputable charter companies that offer cabin charter services in the region. They can provide you with information on available dates, itineraries, cabin options, and pricing. This type of charter is an excellent way to enjoy the beauty and culture of Turkey while sharing the experience with fellow travelers.