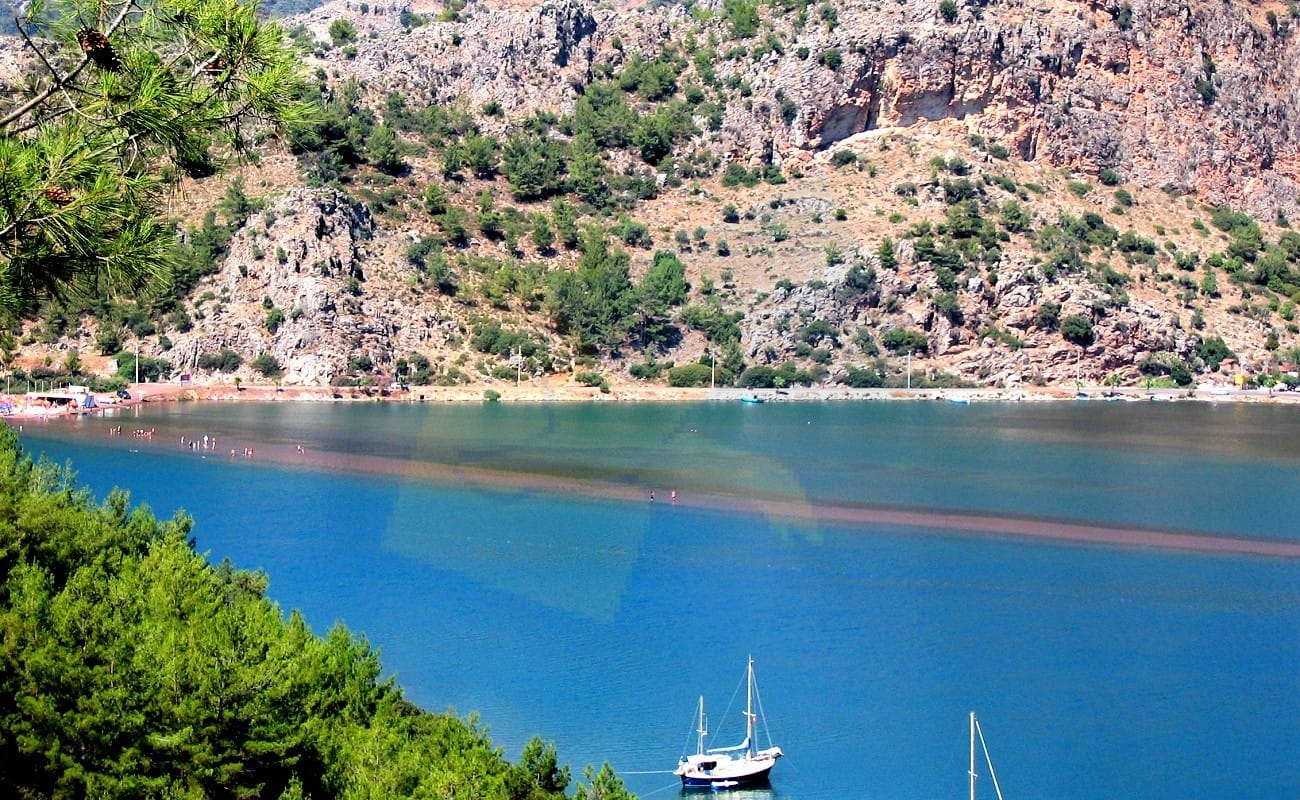 Orhaniye
Orhaniye is a picturesque village located on the Bozburun Peninsula on the southwestern coast of Turkey. It is situated near Marmaris, which is a popular tourist destination, but Orhaniye offers a more tranquil and serene environment.
Scenic Beauty
Orhaniye is renowned for its stunning natural beauty. The village is surrounded by lush green hills, olive groves, and citrus orchards, creating a serene and idyllic setting.
Orhaniye Bay
The village is situated on the shores of Orhaniye Bay, which is a beautiful and calm inlet of the Aegean Sea. The bay's clear waters make it a popular spot for swimming, sailing, and other water activities.
Orhaniye Kız Kumu Beach
Kız Kumu Beach, also known as Maiden's Sand Beach, is a unique attraction in Orhaniye. It is called "Maiden's Sand" because the shallow waters create an illusion that people can walk on water. The beach is ideal for families with children.
Orhaniye Boat Trips
Orhaniye is a popular starting point for boat trips and cruises along the coastline. You can explore nearby coves, islands, and hidden beaches, making it an excellent destination for sailing enthusiasts.
Orhaniye Marina
Marina, located in Orhaniye, is a full-service marina with facilities for sailors and yachts. It's a great place to rent a boat or join a sailing tour.
Kecibuku Beach
Kecibuku Beach is another beautiful beach close to Orhaniye, known for its crystal-clear waters and unspoiled natural surroundings.
Hiking and Nature Walks
The surrounding hills and forests are perfect for hiking and nature walks. You can explore the countryside, enjoy panoramic views, and discover the local flora and fauna.
Local Cuisine
Orhaniye is home to several restaurants and eateries where you can savor traditional Turkish and Mediterranean dishes, including fresh seafood caught by local fishermen.
Orhaniye is an excellent choice for travelers looking for a quieter and more nature-oriented vacation while still being within easy reach of the bustling city of Marmaris. Whether you want to relax on the beach, explore the natural beauty of the region, or enjoy water activities, Orhaniye offers a tranquil escape from the busier tourist areas.