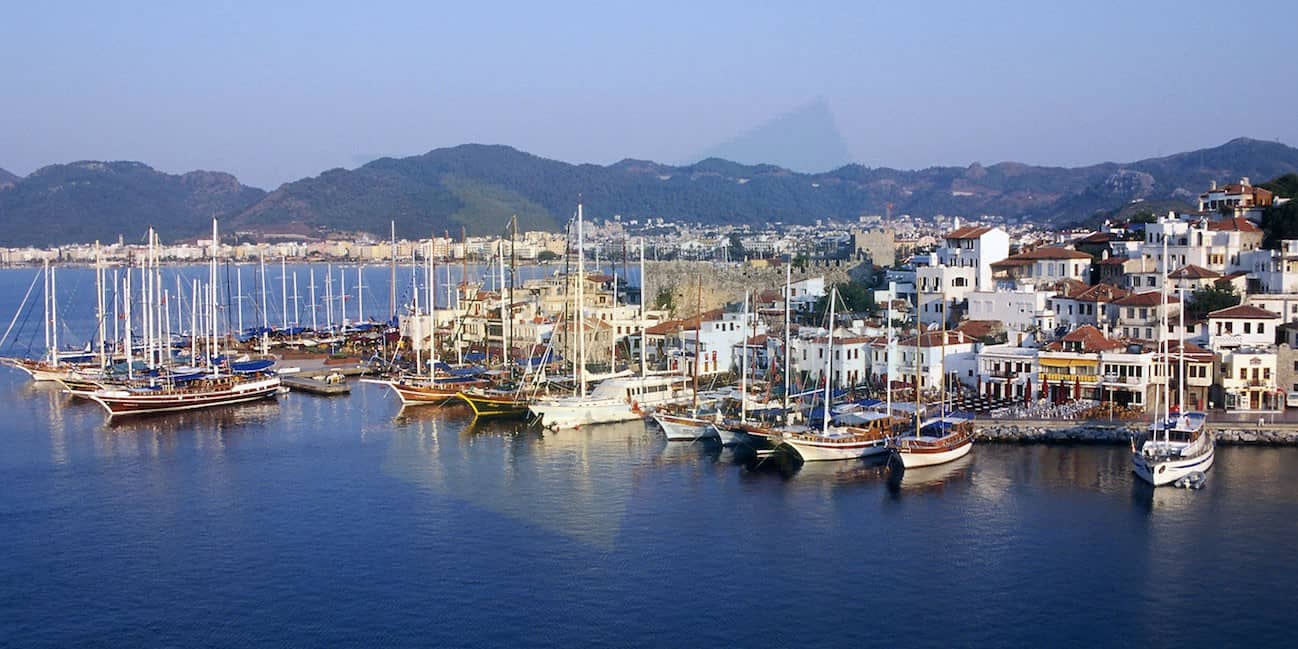 Marmaris Marina Area
Marmaris Marina Area is a vibrant and bustling district in Marmaris, a popular tourist destination located on the southwestern coast of Turkey. The marina area is a hub for boating and yachting activities, with a range of facilities, attractions, and amenities to explore. Here's what you can expect in the Marmaris Marina Area:
Marina and Yacht Facilities: Marmaris Marina is a large and well-equipped marina that attracts yacht owners and sailing enthusiasts from around the world. It offers modern berths, yacht maintenance and repair services, fuel stations, and other amenities necessary for boating and sailing.
Promenade and Shopping: The marina area is lined with a lively promenade where you can take a leisurely stroll, enjoy the sea views, and explore the many shops and boutiques. You'll find a variety of stores selling clothing, jewelry, souvenirs, and nautical equipment.
Restaurants and Cafes: The Marina Area is home to numerous restaurants, cafes, and bars where you can indulge in a variety of cuisines and enjoy alfresco dining. From traditional Turkish cuisine to international dishes, seafood specialties, and Mediterranean flavors, there are options to suit all tastes.
Nightlife: As the sun sets, the Marina Area comes alive with its vibrant nightlife scene. There are bars and clubs where you can dance the night away, enjoy live music, or simply relax with a cocktail while overlooking the marina.
Boat Tours and Excursions: The Marina Area is the starting point for many boat tours and excursions. You can embark on a relaxing day cruise along the coast, visit nearby islands and secluded bays, or even take part in activities like fishing or scuba diving. Various tour operators offer a range of options to cater to different interests.
Waterfront Parks and Recreation: The marina area features several waterfront parks where you can unwind, enjoy a picnic, or simply soak up the sun. These parks often have children's playgrounds, walking paths, and seating areas, providing a pleasant environment for relaxation.
Marmaris Castle and Museum: Just a short walk from the Marina Area, you'll find Marmaris Castle, a historical site that dates back to the 16th century. Inside the castle, there is a museum where you can learn about the region's rich history and see artifacts from various periods.
The Marmaris Marina Area offers a lively and dynamic atmosphere, combining boating activities, dining, shopping, and entertainment options. It's a popular spot for both tourists and locals, providing a vibrant backdrop against the backdrop of the marina and the stunning coastal scenery.