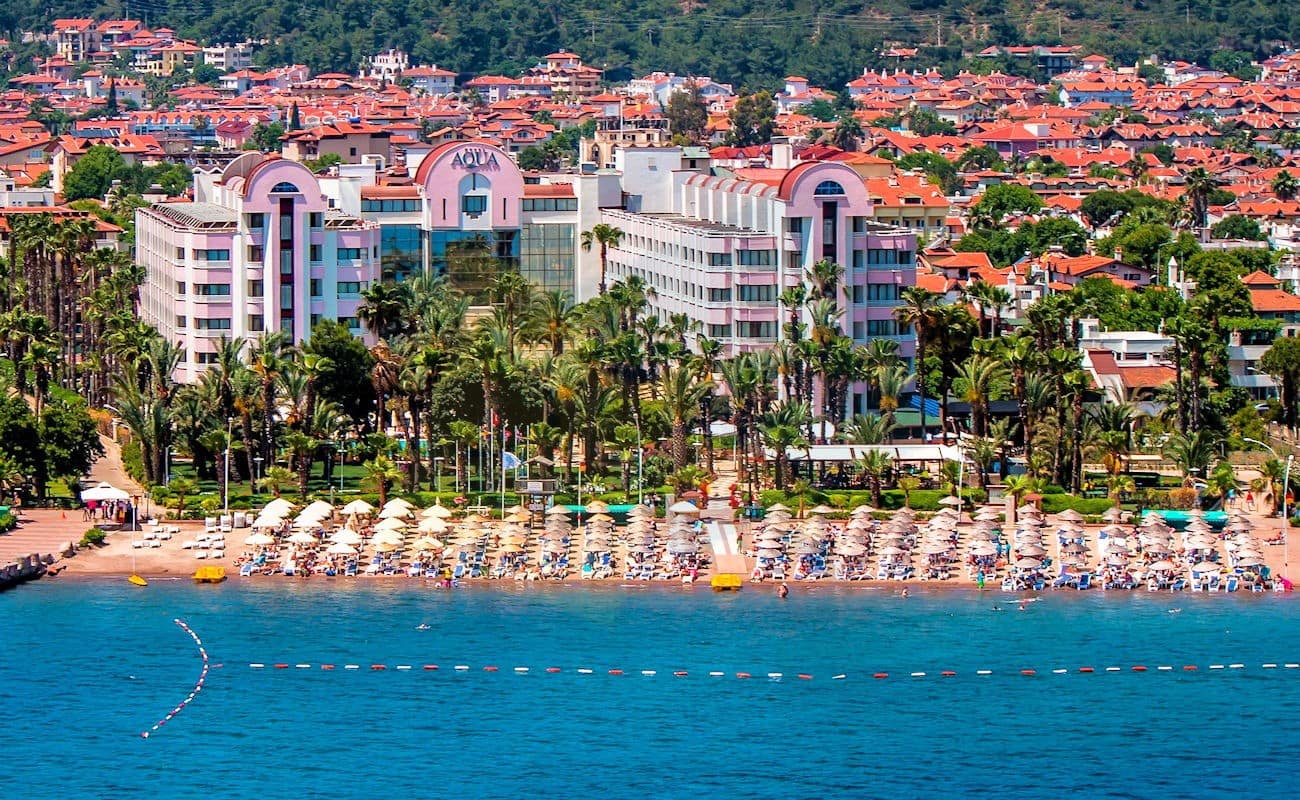 Marmaris Hotels
Marmaris is a popular coastal resort town in Turkey, and it offers a wide range of Marmaris hotels and accommodations to suit various budgets and preferences. Whether you're looking for luxury resorts, mid-range hotels, or budget-friendly options, Marmaris has something to offer.
Marmaris Hotels and Resorts
Marmaris boasts numerous hotels and resorts, ranging from luxurious 5-star options to more affordable 3-star or boutique hotels. These establishments often offer amenities such as pools, restaurants, bars, spa facilities, and beachfront access.
All-Inclusive Resorts
Many resorts in Marmaris operate on an all-inclusive basis, meaning that meals, snacks, and drinks are included in the room rate. This can be a convenient option for travelers who want to have most expenses covered in advance.
Marmaris Boutique Hotels
For a more intimate and unique experience, consider staying at a boutique hotel in Marmaris. These smaller, stylish accommodations often offer personalized service and distinctive decor.
Marmaris Apartments and Apart-Hotels
If you prefer a bit more independence during your stay, you can rent apartments or apart-hotels in Marmaris. These options typically come with kitchen facilities, allowing you to cook your meals if you wish.
Marmaris Pensions and Guesthouses
For budget-conscious travelers, pensions and guesthouses offer basic but comfortable lodging. You'll often find these in the town center and near popular tourist areas.
Marmaris Hostels
Marmaris has a few hostels that cater to backpackers and budget travelers. These are a great option for those looking for affordable dormitory-style accommodations.
Marmaris Villas and Vacation Rentals
If you're traveling with a group or seeking more privacy, you can rent villas or vacation homes in Marmaris. These are often equipped with kitchen facilities and private pools.
Camping
Some campgrounds and camping facilities are available near Marmaris for outdoor enthusiasts. Camping by the sea can be a unique and budget-friendly way to experience the area.
When booking accommodations in Marmaris, consider factors such as location, proximity to the beach, views, and amenities. The peak tourist season in Marmaris is during the summer months, so it's advisable to book well in advance if you plan to visit during this time. However, if you prefer a quieter and more budget-friendly experience, you can also consider visiting in the shoulder seasons of spring and autumn. Additionally, be sure to check recent reviews and ratings to ensure that the property meets your expectations.