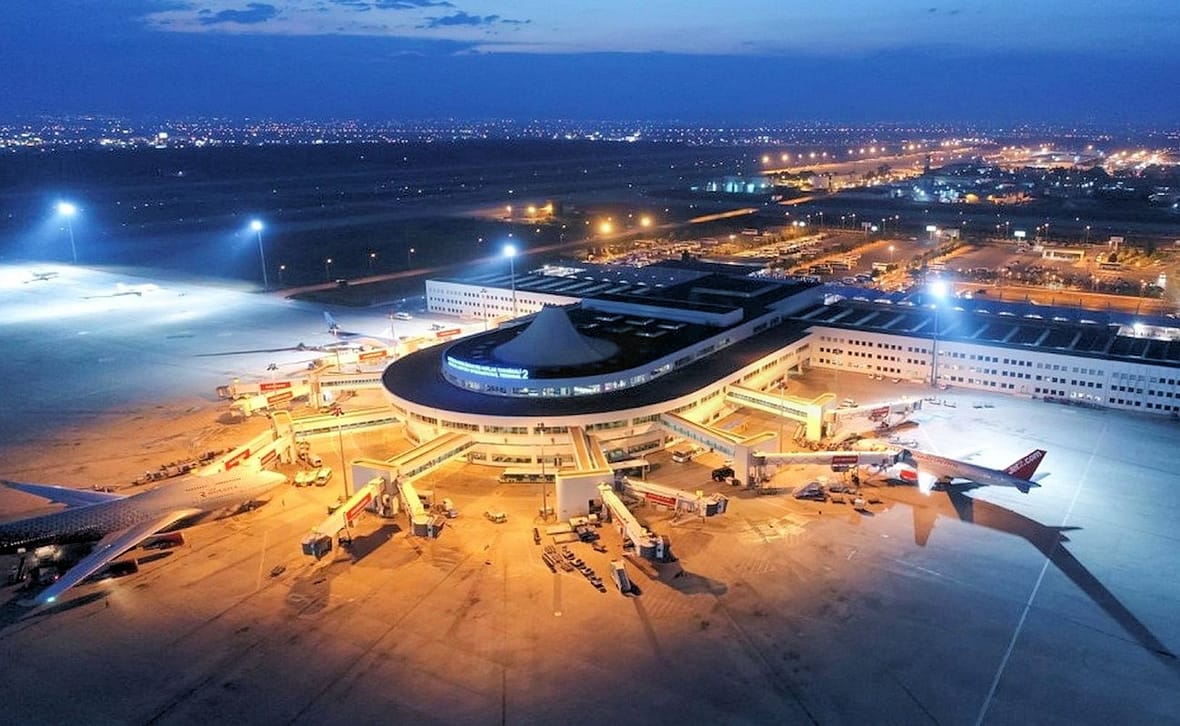 Antalya Airport
Antalya Airport Information Desk
Antalya Airport. There are information desks in each of the arrival and departure halls in our 3 terminals. The personnel at the information desks speak Turkish, English, German and Russian. Fraport TAV Antalya Airport personnel will be happy to answer all your questions.
In high season, special terminal guides help our passengers to make their stay more comfortable.
A Passenger Information Kiosk is located at each Terminal 1 and Terminal 2 gate areas. Video calls can be made and necessary information regarding your flights can be received from information personnel thru these kiosks.
Antalya Airport Lost & Found
Have you lost something at the airport? The Lost & Found Office of Fraport TAV Antalya Airport will be happy to assist you in finding your missing belongings.
If you think that you left your item in front of any terminal, at car park, check-in area, gate area or terminal entry points (excluding in-flight), please contact Lost & Found Office at the Terminal.
If you forgot or lost your belongings in-flight or at the baggage reclaim carousel found in the baggage reclaim area, if your baggage turns out to be damaged or to have missing items, then please contact the Lost and Found Office of the Ground Services company that provides services to your airline company.
Antalya Airport Baggage Services
Baggage trolleys are available inside and outside the terminals. They are located in our departure and arrival halls as well as in the parking lot area.
Baggage wrapping service is provided 24 hours a day for a fee at the departure halls of Terminal 1 and Terminal 2 by an external provider.
Moreover, if you depart from Terminal 1 or from our Domestic Terminal, you can leave your baggage in the luggage locker, which is located in the arrival hall of the domestic terminal.
Traveling with pets
Procedures and restrictions for travelling with pets differ depending on the airline. Therefore, it is recommended that you request information from your airline company about restrictions and necessary documentation if you are planning to travel with your pet.
Travelling With Children
Are you travelling with your whole family?
Both our airport and the airlines offer many services to make your trip as easy as possible.
At our airport, children are always welcomed. We have a children's playground at Terminal 1 and Terminal 2 and all terminals are equipped with convenient baby changing rooms.
We would like to state that there are many activities for the children at our airport. Many of our shops offer colorful toys and some restaurants serve special meals for our little guests.
Will your child travel alone?
The airlines are liable to take care of the children traveling unaccompanied. Airlines guide your child and ensure his/her safety throughout the entire journey. Our departing underage passengers are accompanied from check-in desk to the aircraft; while our arriving underage passengers are delivered to their families at the exit. For more information, contact the airlines.
Medical Services
Fraport TAV Antalya Airport provides 24-hour emergency and general healthcare services in cooperation with MMS Clinics, an affiliate of Anadolu Hospital. The Clinic is well equipped for most medical situations, and is capable of handling any case of emergency. There are also defibrillators available in case of emergency.
An ambulance with emergency equipment is on call at all times. The medical team consists of qualified doctors, nurses, paramedics and ambulance drivers, who are particularly trained to deal with emergencies.
If necessary, the medical services team can work in cooperation with other domestic and foreign healthcare institutions in the city.
WI-FI Service
Our passengers are free to use the internet for 30 minutes at all terminals and arrivals and departures halls without any membership requirement.

It is sufficient for our passengers to have a valid mobile phone, identity card or passport in order to benefit from free internet services.

You can get your free internet pin code from our free WI-FI Kiosk points in our arrival and departure halls.

Unlimited free internet service is also provided in our CIP terminal and Lounges.
Cip Services
Would you like to move your airport experience to the next level with our CIP services which provides you highly privilege and priority? Our attentive and hospitable team is at your disposal on 24/7 basis with below services..
Tax Free 'cash' refund and visa penalty payment is not available at the CIP terminal but only at the main terminals.
Reservation and for more information;

Please contact us via email at elite@antalya-airport.aero or by phone at 444 22 14 (24/7 available)
Tax Refund
Travelers who are not resident in Turkey can claim a tax refund for many goods purchased in the country.
Please follow these 3 steps for tax refund:
When you are buying a product, ask the shop staff for a tax refund check.
When you are leaving Turkey, present your purchases, the tax refund check and your passport to the customs desk to get them stamped.
Afterwards, present the stamped check, your passport and credit card at the Global Blue Customer Services or at a partner refund point. You can find them in the floor plans.
For Global Blue Tax Refund: Info