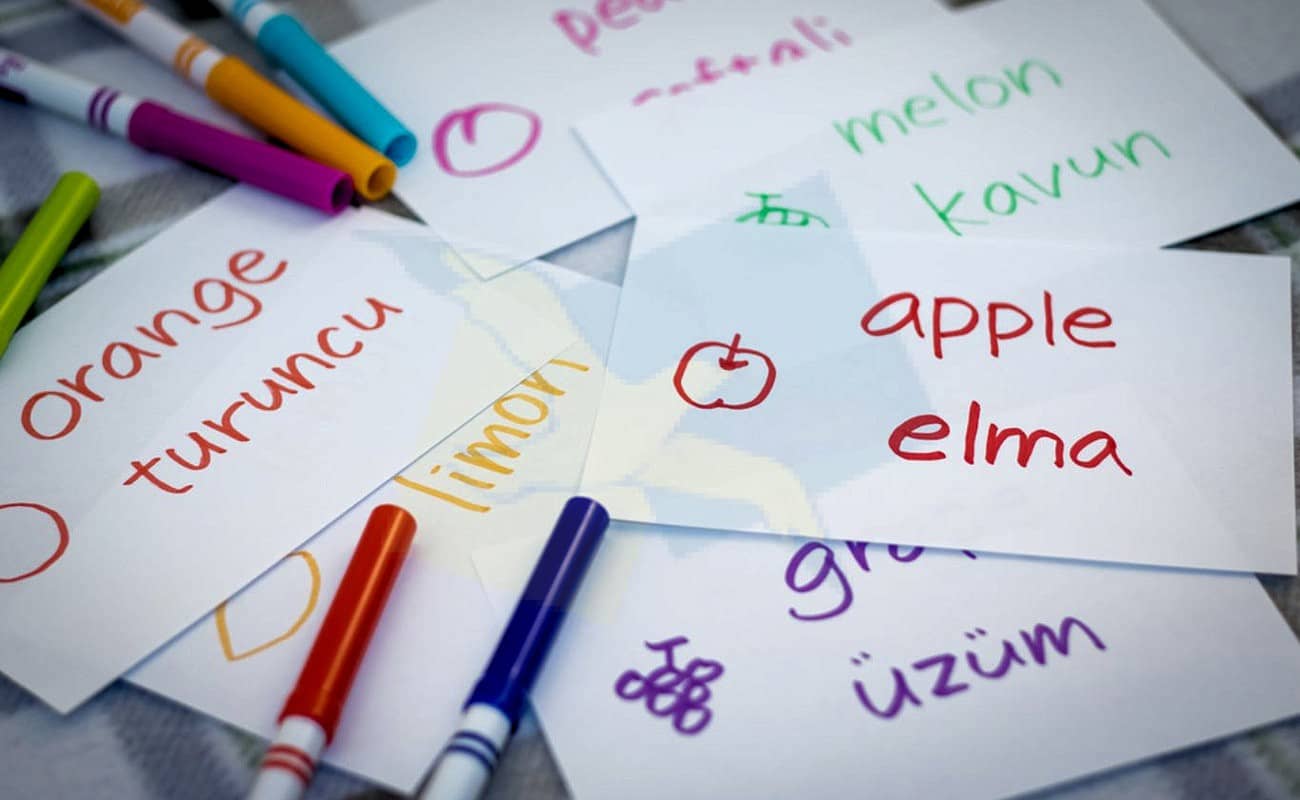 Turkish Language
Although the majority of people, especially in Marmaris are fluent in English, why don't you surprise them with the knowledge of a few helpful Turkish Language Phrases.
Just remember that in Turkish language
S is pronounced as SH
C is pronounced as J
C is pronounced as CH
Here Are Some Words To Kick Off With
Thank you   – TESEKKUR EDERIM (tesh-acure aderim) 
Please     – LUTFEN (lute-fan) 
Yes     – EVET (avet) 
No     – HAYIR (higher) 
Hello    – MERHABA (marehaba) 
Good morning     – GUNAYDIN (gewn-I-dun) 
Good evening    – IYI AKSAMLAR (e-yi akshamlar) 
How much?   – NE KADAR? (neigh kadar) 
Breakfast     – KAHVALTI (kaw-val-ti) 
Lunch     – OGLEN YEMEGI (eau-len yem-a-ee) 
Dinner     – AKSAM YEMEGI (aksham yem-a-ee) 
Water       – SU (sue) 
Wine      – SARAP (sarap) 
Beer       – BIRA (beera) 
Know Your Numbers!
1 – bir
2 – iki
3 – uc
4 – dort
5 – bes
6 – alti
7 – yedi
8 – sekiz
9 – dokuz
10 – on
20 – yirmi
50 – elli
100 – yuz
1000 – bin
Turkish Language On The Minibus / Dolmus
Please stop where it's convenient  – MUSAIT BIR YERDE LUTFEN (mu-site bearde lute-fan)
Stop please – DURUN LUTFEN (durun lute-fan)
Paying for 1/2/… passangers – BIR/ IKI/… KISI (bir/ iki kishi)
Travel Terms
Airport – Hava alani 
Port – Liman 
Town Center – Sehir merkezi
Where is it ? – Nerede?
Is it far? – Uzak mi?
Be careful! – Dikkatli ol! 
Tourism Bureau – Turizm burosu 
A good hotel – Iyi bir otel
A restaurant – Bir lokanta 
Hospital – Hastahane 
TURKISH LANGUAGE > HELPFUL VOCABULARY / HOTEL & RESTAURANTS
HOTEL & RESTAURANTS

A room – Bir oda
A room with a view – Manzarali bir oda
Bed – Yatak
Restroom – Banyo
Two people – Iki kisi
The bill – Hesap
Water – Su
Mineral Water – Maden suyu
Tea – Cay
Milk – Sut
Coffee – Kahve
Sugar – Seker
Breakfast – Kahvalti
Fruit juice – Meyva suyu
Wine – Sarap
Beer – Bira
Ice – Buz
Bread – Ekmek
Rice – Pilav
Chicken – Pilic/ Tavuk
Fish – Balik
Meat – Et
Mutton – Koyun eti
Lamb – Kuzu eti
Beef – Sigir eti
Veal – Dana eti
Turkish Language Shopping Terms
Shopping center – Carsi 
Grocery store – Supermarket 
Pharmacy – Eczane
How much is this? – Bu ne kadar?
It is expensive – Bu pahali 
It is cheap – Bu ucuz
I like it – Begendim
I don't like it – Begenmedim
Bank – Banka 
Cash machine – Bankamatik