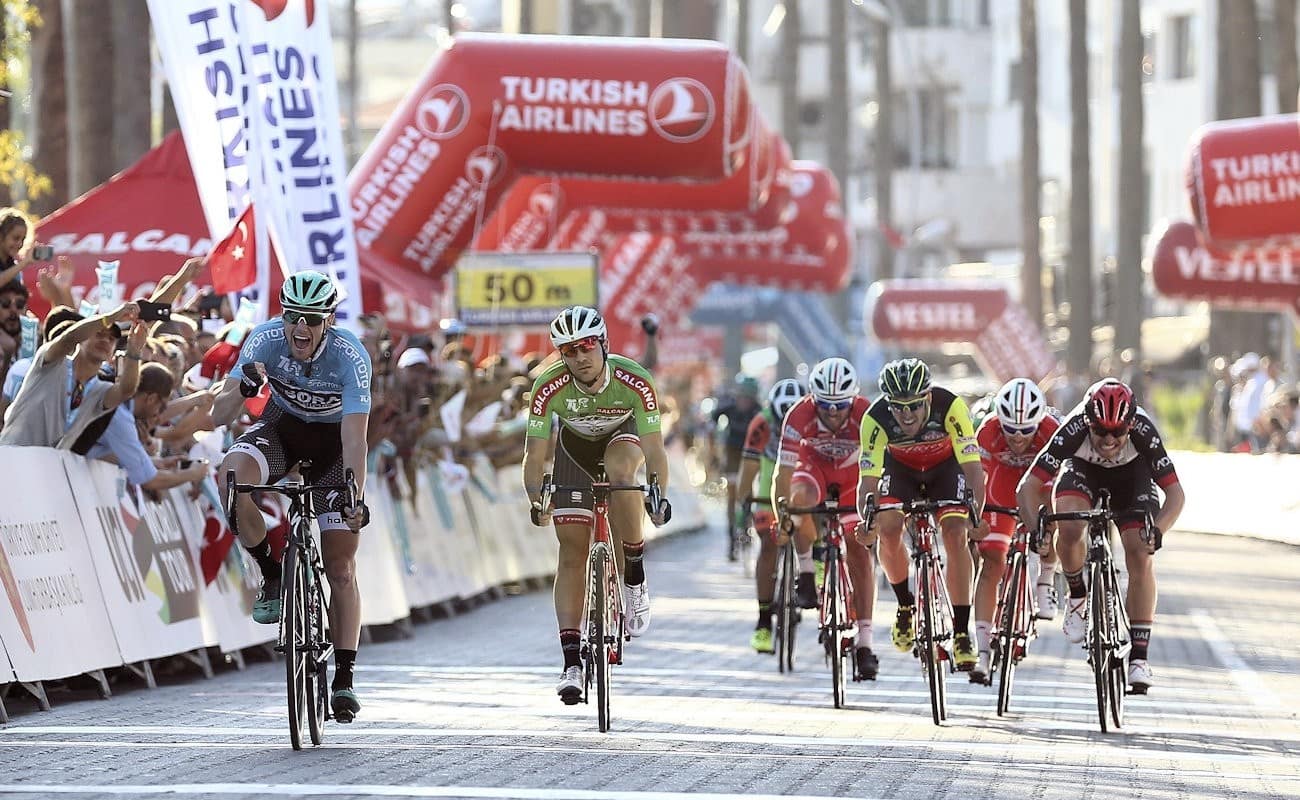 Presidential Cycling Tour of Turkey
The Presidential Cycling Tour of Turkey is an annual professional road cycling stage race held in Turkey. This race is part of the UCI World Tour, which is the highest level of men's professional road cycling events. The tour typically takes place over the course of several days and features both domestic and international cycling teams.
History
The Tour of Turkey dates back to the early 1960s, but it was elevated to the UCI World Tour level in 2017, making it one of the most prestigious cycling events in Turkey and the surrounding region.
Race Format
The race usually spans over a week and consists of multiple stages, each with its own unique challenges, including flat stages, hilly terrains, and mountain stages. The route often includes scenic locations and significant landmarks in Turkey.
International Participation
The race attracts top international cycling teams and riders, making it a competitive event on the international cycling calendar. It provides an opportunity for both established and up-and-coming cyclists to showcase their talents.
Presidential Patronage
The race is officially supported by the President of Turkey, and this support is reflected in its name. The Turkish government's involvement helps ensure the event's success and visibility.
Promotion of Tourism
In addition to its sporting significance, the Presidential Cycling Tour of Turkey also serves as a platform to promote tourism in Turkey. The race route often covers various regions of the country, showcasing its natural beauty and cultural heritage.
Prizes and Jerseys
Like many cycling tours, the race awards various jerseys to standout performers. These include the overall leader's jersey (usually yellow), sprinter's jersey (usually green), climber's jersey (usually polka dot), and the best young rider's jersey (usually white).
Environmental Initiatives
In recent years, the tour has emphasized environmental sustainability, with initiatives such as reducing plastic waste and promoting eco-friendly practices during the race.
Fan Engagement
Spectators along the route and cycling fans worldwide follow the race closely. The race's official website and social media platforms provide updates, results, and live coverage, allowing fans to stay engaged with the event.
The Presidential Cycling Tour of Turkey has gained prominence on the international cycling calendar and has contributed to the development of professional cycling in Turkey. It combines the excitement of elite-level racing with the promotion of Turkish culture, tourism, and outdoor sports. The exact details of the race, including its route and participating teams, may vary from year to year, so it's a good idea to check the latest information if you're interested in attending or following the event.