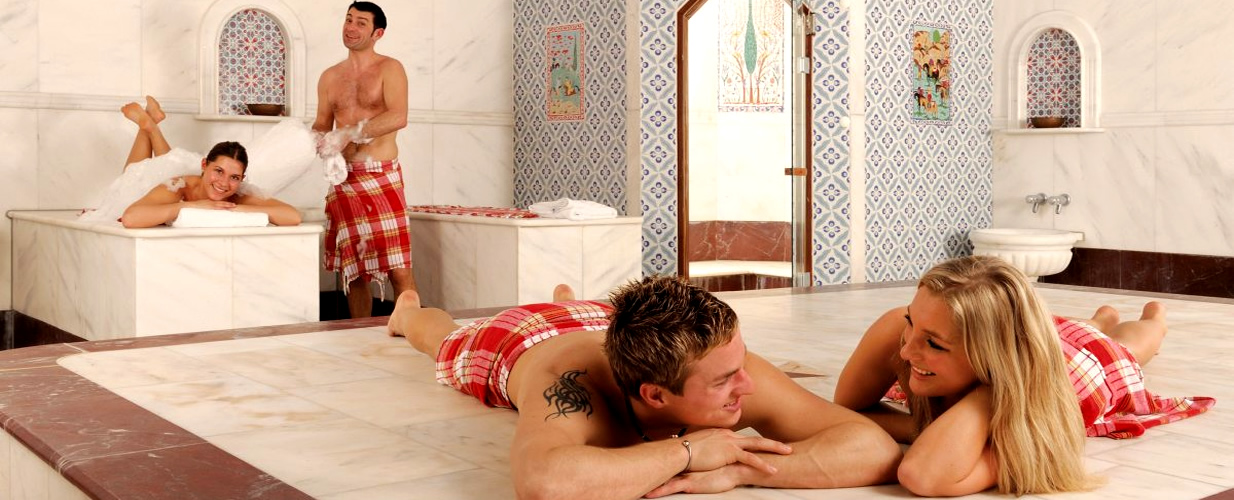 My Marmaris All in one Turkish Bath in Marmaris
Turkish Bath Full Package
Turkish Bath Full Package excursion is available everyday between April 1st - October 25th
| | |
| --- | --- |
| PRICE LIST | Currency of United Kingdom |
| Adult | 13.00 |
| Child | 6.50 |
| Infant | FREE |
| | |
| --- | --- |
| PRICE LIST | Currency of Turkey |
| Adult | 0,00 |
| Child | 0,00 |
| Infant | FREE |
| | |
| --- | --- |
| PRICE LIST | Currency of the Eurozone |
| Adult | 0,00 |
| Child | 0,00 |
| Infant | FREE |
| | |
| --- | --- |
| PRICE LIST | Currency of United State |
| Adult | 0,00 |
| Child | 0,00 |
| Infant | FREE |
When you just want some me time - Turkish Bath Full Package for Your Health and Beauty
An oriental tradition not to be missed!
What better way to start or end your holiday than with the total indulgence of a Turkish bath ?

Set in Turkey's most popular seaside resort of Marmaris, visit the Turkish Baths and Spa to unwind your mind and invigorate your body.

Choose this offer for your Turkish Bath Full Package to include complete 'from head to toe' care of yourself. This particular offer includes a number of luxury treatments. Spend time unwinding in the beautiful Hamam rooms and feel the stress and strains of life just melt away. With friends, loved ones or on your own, a visit to our Bath is a small slice of heaven!


Available all day long with the earliest session beginning at 09:00 and the latest session at 18:00
Duration : Approximately 3 hours

Price Includes :

Pick-up and Drop-back service, Insurance,Tea & Coffee, Sauna, Scrub massage, Soap foam massage, Aromatherapy massage, Hair therapy, Fish therapy, Foot

therapy, Face mask



Price Excludes : Drinks and other types of massages and treatments

Restrictions : Children under 12 enjoy a scrub and foam massage only

Bear in mind : Both female and male masseurs are available

Bring along : Swimsuits

Pick - up time : Between 00:00 &

Drop-back time : Between 00:00 &


Availability

Turkish Bath Full Package Excursion is available from Marmaris, Icmeler, Armutalan every from April 1st until October 25th
Highlights of Turkish Bath Full Package

Tea & Coffee, Sauna, Scrub massage, Soap foam massage, Aromatherapy massage, Hair therapy, Fish therapy, Foot

therapy, Face mask
Page Tags

Turkish Bath Full Package including tea & coffee, sauna, scrub massage, soap foam massage, aromatherapy massage, hair therapy, fish therapy, face mask, foot therapy